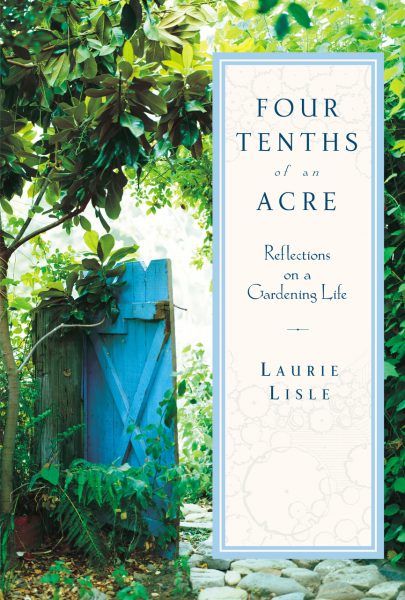 The Rowayton Gardeners invite you to an intimate and inspiring evening at the Potting Shed featuring Laurie Lisle, author of Four Tenths of an Acre:  Reflections on a Gardening Life on Tuesday, September 24th,  from 5:30 to 7 pm. Autumn is a magical time of year at the Potting Shed and we are pleased to offer you a truly unique opportunity to spend an evening with us exploring the connection between growing things and living a life.
Laurie Lisle, journalist, biographer, essayist, lecturer, and garden guru will regale us with  photographs and tales of her metamorphosis from city dweller to property owner of an old clapboard house on less than a half-acre in Sharon, CT. Her book, Four Tenths of an Acre is a modern pastoral about transforming a bare backyard into a mature garden. Her reflections on her gardening life are engaging metaphors for the pleasures and hazards of everyday living.
You might want to consider picking up a copy of Laurie's book Four Tenths of an Acre, Reflections on a Gardening Life, to read prior to the program. Ms. Lisle will also bring books for purchasing and signing. A meet and greet will be held before the program and drinks and delectable noshes will be available throughout. At the conclusion of the presentation, we'll have a lively and informative discussion on the many paths of garden-making and life.
Date and Time: Tuesday, September. 24th from 5:30 to 7 pm
Location: The Potting Shed at the Rowayton Community Center at 33 Highland Avenue, Rowayton
Fee:  $20/pp for Members. Non-members may register for $25/pp after September 9th. To secure your place in the program, payment must be made at the time of registration. Fees are non-refundable unless your space can be filled from our wait list. For additional info, contact Amy Tyson: ajtyson@me.com
To Register: CLICK HERE