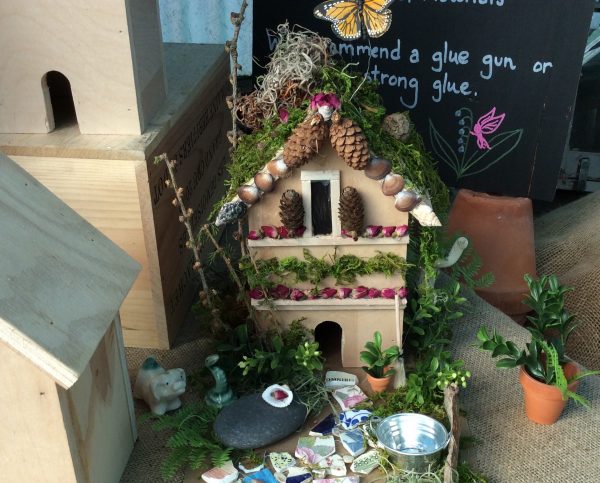 Tuesday,

June 10
10:00 am - 11:30 am
We are pleased to announce the continuation of our Spring Adult Programs at the Potting Shed. The final program on June 10th will be held from 10 to 11:30 am at the Potting Shed behind the Library and Community Center. As with our other programs in the series, a charge of $50 per person will cover the cost of supplies, refreshments and guest speakers. We anticipate that the class will fill up quickly. Please note that registration priority will be given to Rowayton Gardeners over non-members. For a registration link and more information plus photos from our May 13th Container Workshop:
Tuesday, June 10th:
Build A Fairy House
Legend has it, if you create a welcoming little home for your garden fairies then you will entice them to take up residence in your yard. Naturally, this will greatly please big and little garden friends who may venture into your home & garden. Even if you are a non-believer, it is a heartwarming and creative activity. All materials will be provided along with a whimsical luncheon served by our head Fairy chef, Samira Schmitz. Instruction will be given by Gardeners Erin Combs and Tory Woodruff.
Class size is limited to 20 registrants. Please click here to register!
Photos from our May workshop on how to create a great container garden:
Creators and their creations
Wonderful Sam Bridge Nursery plants