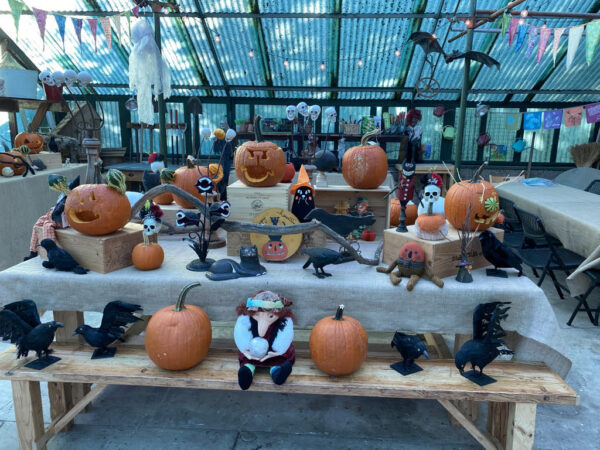 Wednesday,

October 18
4:00 pm - 5:30 pm
Join us for one of our most popular family activities! We will provide the carving tools, the pumpkins and ever-charming Potting Shed ambiance plus friendly volunteer staff. As always, we'll offer two afternoons of carving, (choose Wednesday, October 18 or Thursday, October 19 from 4-5:30 pm) followed by an evening Pumpkin Stroll (Friday, October 20 from 6-7 pm for the entire family!) We'll serve up apple cider, treats, games and a chance for the kids to see their creations all aglow.
Note that this is NOT a drop-off activity. The cost per child is $30 for one afternoon of carving. Space is limited (50 kids per session). Family attendance at the Pumpkin Stroll is free.
Please register below online and pay via credit card on the screen that follows. Fill out two separate forms if you wish to register your children for different carving days.
             Click HERE to register online.
Registration for the program will not be complete until after payment.
Questions or need further info?Contact: Bridget Bennett (bridget.bennett1@gmail.com )