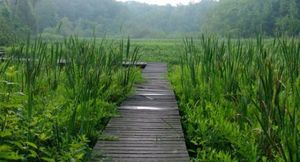 Thursday,

September 19
9:30 am - 3:00 pm
http://www.bigleaguekickball.com/about/ Soma No Prior Script Overnight Our Autumn Field Trip for the Rowayton Gardeners on September 19th is one that is not to be missed! Our first stop is Buy Soma without prescription on sale The Garden of Ideas, a not-for-profit 501(c)(3) in Ridgefield, CT. A visit to this 12-acre property gives one the feeling of being transported to another world. We'll view cultivated and wild gardens, marshland and woodland, areas of sun and shade, statues integrated into the landscape, a labyrinth, free range chickens and a beautiful array of flora and fauna.  Best of all, our guide for our private tour is the original owner and founder of the Garden of Ideas. Be sure to wear comfortable shoes and bring your camera for the fabulous photo ops. You're sure to love this secluded and unique hidden gem!
 For part two of our day out, we'll make the 10-15 minute drive to North Salem, NY for our 12 pm arrival at buy soma online Purdy's Farmer and the Fish. Included are lunch, a Chef's Tour of the Gardens and time to peruse and purchase goods at the adjacent Purdy's Farm Shop. We'll start with platters of Garden Crudite, (the daily harvest of vegetables), on the table. At the restaurant, you'll select your entree: Chicken, the Market Catch (seafood) or a vegetarian selection. Dessert will be an assortment of cookies  and brownies. Non-alcoholic drinks and gratuity are included. 
Buy Soma with no prescription Date and Time: Thursday, September 19th, 2019
Buy Zolpidem Online Legally Meet at the lower parking lot of the RCC at 8:45 am to arrange  Buy Valium Prescription Free carpools. Departure will be promptly at 9 am and return to the RCC  watch will be at approximately 3 pm. Tour at the Garden of Ideas starts at 10 am.
http://shareholderacademy.com/blog/tag/invest/ Fee:  $55/pp (members only) includes tour, lunch and gratuity. Limited to 20 Buy Ambien In Australia  attendees. To secure your place on the trip, payment must be made at the time of registration. All fees are non-refundable, unless your spot can be filled from our waiting list.
                               *for additional info, contact Amy Tyson: ajtyson@me.com*
To Register:           CLICK HERE