Thursday,

November 6
9:30 am - 11:30 am
An agenda will be posted prior to the meeting.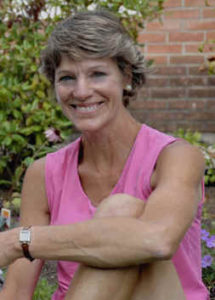 Our November program features Kerry Ann Mendez, a dynamic garden expert, who lives in Maine and is the owner of 
Perennially Yours, 
a unique gardening business offering low maintenance gardening and landscape classes, consultations, design and garden lectures.
Kerry will give 'editing' tips to those of us whose hectic schedules, aging bodies, busy lifestyles and changing interests have led us to thoughts of downsizing and simplifying. She'll help us get a jump start on planning for the spring season and share design tips for stunning year round gardens that will be as close to 'auto-pilot' as we can get.
Kerry, will be bringing along two of her books, "The Ultimate Flower Gardeners Top Ten Lists" and "Top Ten Lists for Beautiful Shade Gardens" which will be for sale @ $20 each;  2 for $35. Kerry will also sign the purchased copies if desired.