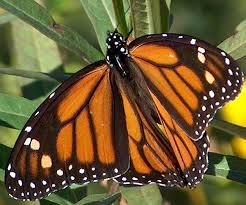 Tuesday,

September 13
6:30 pm - 8:00 pm
We're all 'a flutter' for the upcoming Rowayton Gardeners'
Potting Shed Program with Alice Ely
'Milkweed Growing and Monarch Raising'
Monarchs, the once plentiful beauties of yard and field, have suffered habitat loss so great that their numbers in recent years have dwindled to 10% of their peak population.  At this talk, you'll learn how to attract a bevy of egg-laying Monarchs to your garden, how to increase the odds by raising the eggs into hungry Monarch caterpillars, and finally, healthy adult Monarchs.
Alice will tell us how to grow a variety of different milkweed species to help them thrive and share tips on how we can help save our Monarchs, the 'poster child' for pollinator habit protection.
Details:
Place:     The Potting Shed, at the Community Center
Date/Time: Tuesday, September 13, 2022 from 6:30 to 8 PM
Fee:      $20 pp members; $25 pp non-members (Max 20 attendees)
lncludes:   Lecture, appetizers, drinks, and dessert
Registration for members begins Monday, August 22. If space is available, non-members may register starting Thursday, September 1. Last day to register is Friday, September 9. There will be no refunds unless your spot can be filled from our waiting list. Further details, and a reminder will be sent to paid registrants, a few days before the program.