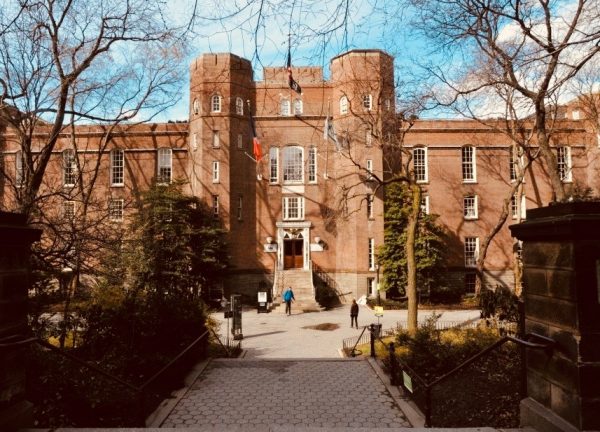 Thursday,

January 25
8:00 am - 3:45 pm
You won't want to miss the Rowayton Gardeners (members only) January Field Trip to New York City.  It's an annual event and a fun day out from beginning to end. Our day will begin on the east side of Central Park with a self-guided tour of the Arsenal, a historic building which pre-dates the Park itself. We'll view the splendid murals in the lobby and visit the Gallery Exhibit on the third floor.
Next up is an information packed presentation by Bram Gunther, the Director of the Urban Field Station, a joint research facility of the NYC Parks, the Natural Areas Conservancy and the US Forest Service. Bram's talk will focus on protection and restoration of the more than 10,000 acres of forests, wetlands and green and open spaces in New York City. It will be an eye opening and knowledge-expanding program, followed by a Q and A session.
Then, we'll reboard the bus to travel to the west side of Central Park, for lunch at the fabulous 55th floor apartment of fellow Rowayton Gardener, Lilly Langotsky, who has graciously hosted our January luncheon for 10 years. With the beautiful views, a delectable buffet and delightful company, it's a feast for all the senses to be sure!
We will meet on Thursday, January 25th at the lower parking lot of the RCC at 8 am sharp. Our chartered bus will leave promptly at 8:15 am and arrive at the Arsenal at approximately 10 am so we can enjoy a self-guided tour at 10 am and a program with Bram Gunther at 11 am.  We will be transported to Lilly's apartment for the sumptuous repast and lively repartee from 12:30 to 2 pm, when our charter bus will depart for Rowayton, delivering us back to the RCC lower parking lot at approximately 3:45 pm. Contact Amy Tyson with questions.
Please register and pay online below. Note that registration is limited to 23 participants (Members Only) and the fee of $55 (includes transportation, admission, tour and lunch) is non-refundable unless your spot can be filled from the waiting list. If you prefer, once you've submitted your registration online, you may send your check payable to Rowayton Gardeners to Amy at: 6 Point Rd. Norwalk CT 06854.