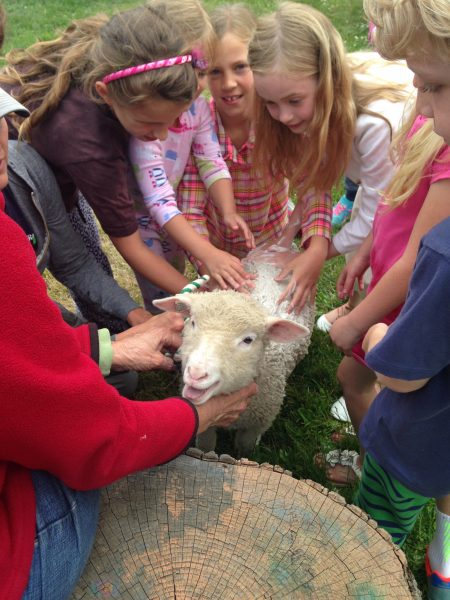 Garden Farm Art Camp is a new 6-part after-school program at the Rowayton Gardeners Potting Shed featuring Eco-Farm on Wheels and artists from the Rowayton Arts Center. Be sure to read on for more information and photos.
Sessions run from 3:30 to 5 pm and each week we explore a fun farm lesson that our local RAC friend and Gardener Suzy Aubrey and her fellow RAC artists also feature as inspiration for their art workshop the following day.
Below Carol Lake from Eco Farm on Wheels taught the kids all about her 4 mos old goats and then took them inside the green house to demonstrate how to make ricotta cheese. The kids loved clipping herbs from our garden to flavor it and then happily hopped in the tasting line to give it a try! The following day Suzy and Mari kept the kids engaged with this cool "milk art" project to follow up with our dairy science lesson the day before.
Another session about wooly wonders showed the "kids" how much fun it is to wash a sheep, among other things!